Overview of Foam BoardS, FOAMEX & ALUMINIUM BOARD (DIBOND) Printing
Printed foam boards are the best solution for presentation of table plans to go on easeals for wedding. these boards are also used in exhibitions & conferences as graphical panels to present information.
Foam boards are an ideal solution for business or students looking to turn their artwork into signs, displays or presentations for indoor use.
Plastic foamex boards are a more sturdy, waterproof and durable solution used commonly as shop signs and outdoor displays.
Composite aluminium boards which are also known as dibond are the ultimate outdoor sign solution for long term use.
We will provide you with a fast and competitive display and sign board print & mount service in Edinburgh.
Contact us and upload your files
To contact us about this product and upload your files, please click the button below.
Foam boards print & mount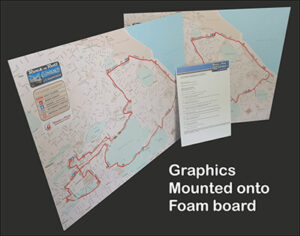 Foam core board consist of a polystyrene inner core sandwiched between 2 outer papers. This forms a lightweight yet ultra-stiff rigid material that is easy to transport and install anywhere for display purposes. Ideal for mounting your artwork onto for display in an indoor area as foam core boards are not waterproof.
Your artwork will be printed in high-resolution then hand-finished and mounted onto exhibition Grade 5mm thick kappa branded foam board.
Sizes available from A6 to to A0 or your own custom size.
Typical uses:
Trade fairs
Student presentations exhibitions
Conferences and seminars
PVC Plastic Foamex Boards printed and mounted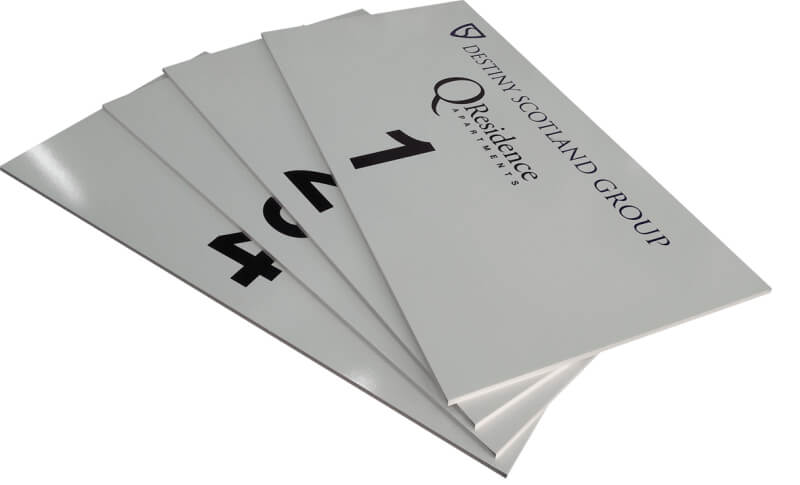 5mm thick PVC plastic boards (known as Foamex boards) are an ideal solution for your medium to long term indoor and outdoor signage and display requirements.
These printed and mounted plastic Foamex boards are fully waterproof, and stronger, more durable than foamboards so can be safely used outdoors as well as indoors. They have a lifespan of at least 3 years in an outdoor setting.
Sizes available from A5 to to 8 ft x 4ft or your own custom size
Typical uses
Shop Signage
Business Exhibition graphics
Outdoor Signage
Composite aluminium dibond sheet printing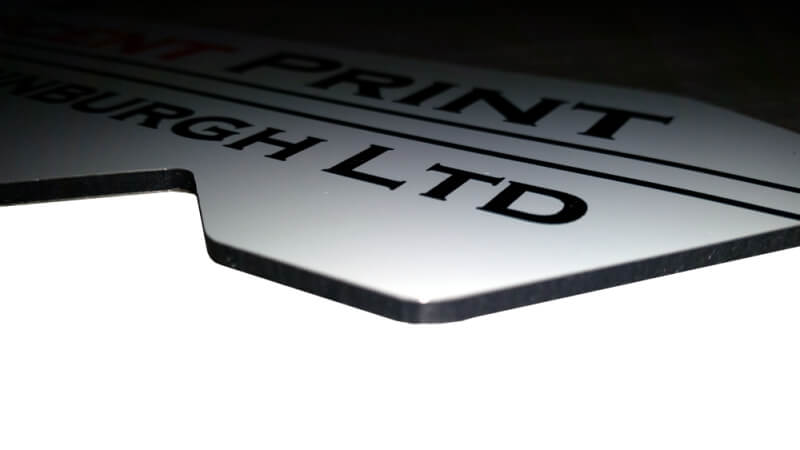 3mm thick composite boards consist of an inner plastic core that is sandwiched between outer facing aluminium sheets on either side (known as Dibond boards).
These composite aluminium boards create a stable, rigid and sturdy display board used for permanent indoor and outdoor signs.
Dibond boards come in many colours and finishes such as mirror effect, brushed gold or silver and many more. Pop in to our office for sample swatches of this incredibly versatile material.
Printing is done directly onto the boards surface and cured with UV light for a hard wearing permanent bond. This is one of the most popular sign substrate for shops and offices.
Sizes available upto to 8 ft x 4ft. Turnaround time is 7 working days
Typical uses
Retail Shop Signage
Outdoor Shop fascia signage
Office signs
Business exhibition graphics